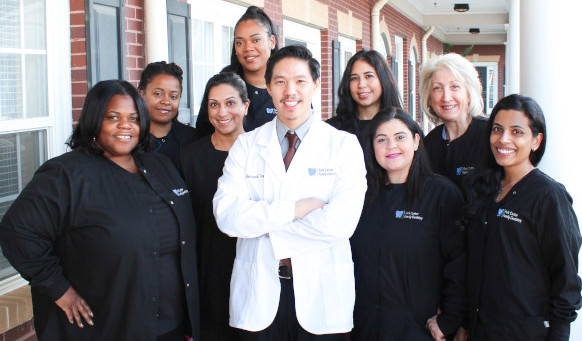 May 30, 2020
Dear patients and friends,
As of May 7th, Governor Larry Hogan has allowed dental offices in Maryland to resume the practice of routine dental care. During this past month we have been working to safely reopen our practice. There have been many changes in the office because of the pandemic and I wanted to share some of those changes with you today.
Changes in Hours of Operation
Starting June 1st, our office will be open on Monday, Wednesday, and Saturday's from 9am – 5pm.
Starting June 15th, the office will be open on Monday, Wednesday's 7am – 7pm, and Saturday's from 7am – 3pm.
We understand that these days and times may not be ideal for some and apologize in advance for any inconvenience. These hours are subject to change as we continue to assess the needs of our team and community.
If you are having a dental emergency outside of our normal office hours, you may reach Dr. Tran via voice/text at 347-688-3054 or via email at smile@parkcenterfamilydentistry.com
Rescheduling Patients
We are working diligently to reschedule those that have had appointments cancelled during the past three months. However, please be aware that due the number of patients affected, it may be several weeks and likely months until we can get through the current backlog.
In addition, as our office hours are changing, those with upcoming appointments on a Tuesday, Thursday, and Friday will have to be rescheduled. Our team will be reaching out to you, if this is the case. Again, we apologize for this inconvenience.
If you have not yet heard from us regarding a cancelled appointment, you may call or email us to inquire about its status.
COVID-19 Protocols
Please carefully review the infographic that lists some of the new protocols we have implemented in our office. Please note that these protocols are to be followed by all patients who have appointments with our office to help prevent the spread of COVID-19. Please contact the office for any questions or concerns.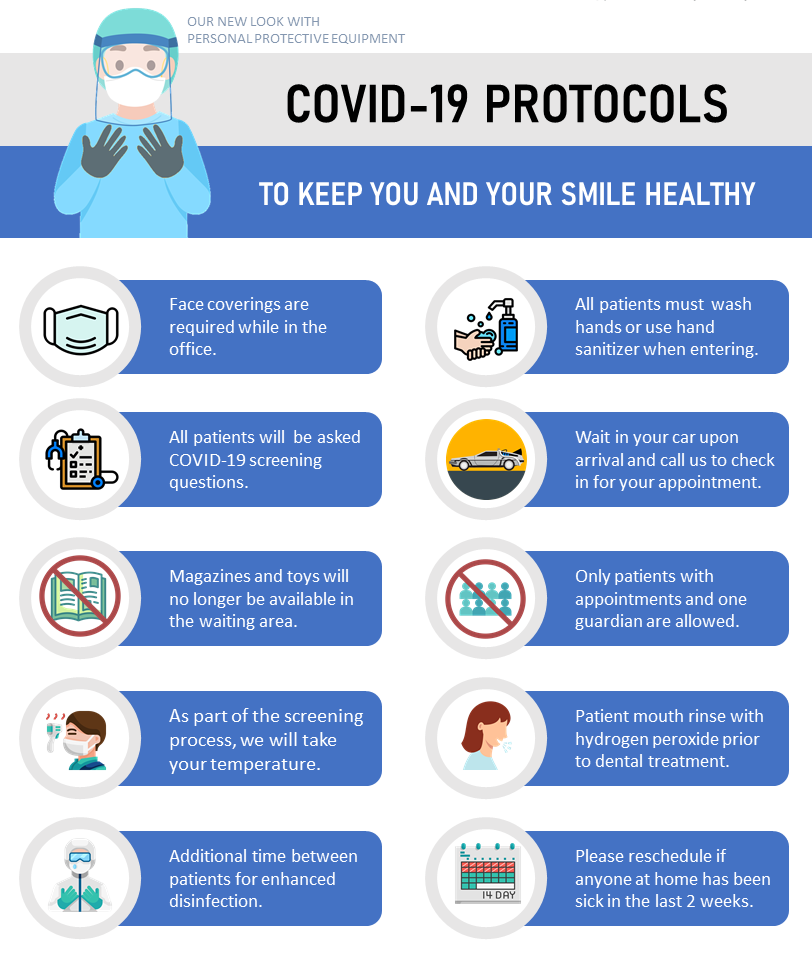 I have spoken to many of you during the past few weeks as we have started to reach back out to patients. On behalf of the team at Park Center Family Dentistry, we genuinely appreciate your kindness and support during this challenging time. We look forward to seeing many of you in the weeks and months to come.
Sincerely,
Dr. Tran