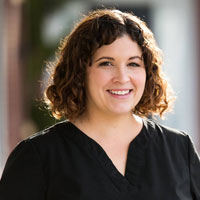 Amanda Milliner, RDH
Amanda grew up close by in Anne Arundel County, Maryland. She still lives there with her husband and Siberian Husky. She has practiced dental hygiene since 2012 and has had the pleasure of helping patients at our office since 2014. Amanda has a gentle touch and will always try her best to help you with your hygiene concerns. In her free time, Amanda enjoys many hobbies including: oil painting, home renovations, and walking her dog.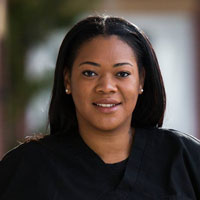 LaToya Harrison, Dental Assistant
Toya, a native of Washington, D.C., currently resides in southern MD. Toya received her dental assisting training at Medix School South in 2009. Upon graduating she worked in all areas of dentistry and has taken continuing education courses in Invisalign, implants & group seminars. With a gentle demeanor and kind words, Toya's main concern is to make sure the patient has a stress-free dental visit. She will also address any clinical questions or concerns that may arise. Toya loves to travel and has been to several destinations such as Greece, France & the Dominican Republic.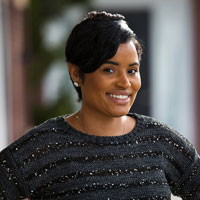 Jessica Hopkins, Insurance and Financial Coordinator
First impressions are lasting impressions, and your first impression of Park Center Family Dentistry is likely to be Jessica over the phone or when you arrive. When you visit our office, Jessica's warm and contagious smile will greet you at the door. Whether in English or en Español, Jessica will answer all your insurance questions and put any concerns at ease. Her goal is to make your appointment run as smoothly as possible with no insurance surprises. During her free time, she loves to shop, travel with her husband, and most importantly, care for her 2 children.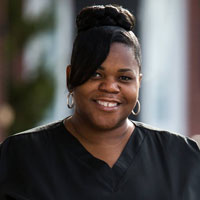 Lena Swann, Dental Assistant / Patient Coordinator
Lena has been a dedicated dental assistant for over 18 years. With a special gift for helping people, Lena comforts and encourages patients in their dental care and in their lives. Lena appreciates laughing and having fun while working to provide spectacular patient care. Lena is eager to sit down with patients, discuss their dental goals, and help them achieve them. She is married and has a rescue dog named Rocket. She has a huge, close-knit extended family and spends her free time with them. She is also very active with her church and sister circle group.