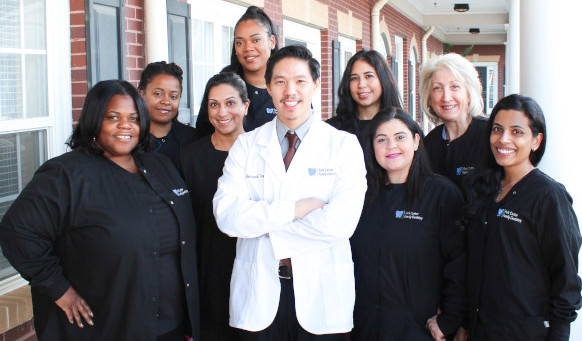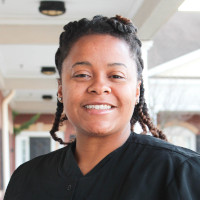 DeShawn, Dental Hygienist DeShawn is a proud native of Washington D.C. Her passion for dentistry developed through the countless hours she spent in her orthodontist's office. DeShawn received her Associate's degree from Prince George's Community College followed by Bachelor's of Science Degree from University of Maryland, Baltimore College of Dental Surgery in May 2006. DeShawn has been a member of the American Dental Hygienists Association and maintains her Laser Therapy and Local Anesthesia license. In her spare time, DeShawn enjoys traveling with her family and running.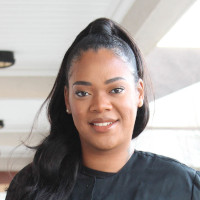 Toya, Dental Assistant Toya, a native of Washington, D.C., currently resides in southern MD. Toya received her dental assisting training at Medix School South in 2009. Upon graduating she worked in all areas of dentistry and has taken continuing education courses in Invisalign, implants & group seminars. With a gentle demeanor and kind words, Toya's main concern is to make sure the patient has a stress-free dental visit. She will also address any clinical questions or concerns that may arise. Toya loves to travel and has been to several destinations such as Greece, France & the Dominican Republic.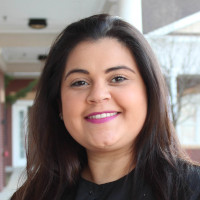 Camyla, Receptionist and Dental Assistant Camyla has dual roles at Park Center Family Dentistry, spending her time as both an assistant and front desk receptionist. She is an internationally trained dentist, she graduated in 2011 from UCCB São Paulo, Brazil and continued her education at the Brazilian Army to be a root canal specialist. She has lived in the US since 2015 and is working towards her credentials to practice dentistry in the US. Camyla is an adventurer, she loves to travel to know more about new cultures, she has been to Paris, London, Lisbon, Punta Del Leste and Madrid.  In her free time she likes to cook and spend time with her husband and her yellow lab Rosie.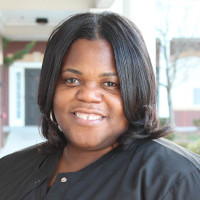 Lena, Dental Assistant and Patient Coordinator Lena has been a dedicated dental assistant for over 18 years. With a special gift for helping people, Lena comforts and encourages patients in their dental care and in their lives. Lena appreciates laughing and having fun while working to provide spectacular patient care. Lena is eager to sit down with patients, discuss their dental goals, and help them achieve them. She is married and has a rescue dog named Rocket. She has a huge, close-knit extended family and spends her free time with them. She is also very active with her church and sister circle group.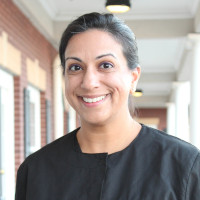 Bela, Dental Hygienist Bela joined our team in 2019, and has been practicing since 2016. She enjoys dental health education, orthodontics, and understanding oral pathology. Forming positive relationships with patients, parents, and colleagues are of utmost importance in the office. She knows that building respect and trust between provider and patient makes the dental appointment successful. Dental hygiene is a second career for Bela. She worked in marketing for 11 years prior. She loves to travel and has lived in several cities here and abroad, as an adult. Bela now resides in Howard County, where she grew up. When not in the office she enjoys going to see improv and stand-up comedy, and live music.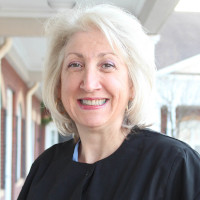 Lisa, Dental Hygienist Lisa was born and raised in New York City. She lives here in Maryland with her husband, two sons, and German Shepherd Rocky. She really loves her profession as a dental hygienist since helping people is her passion. Lisa is gentle and patient and will help you maintain your oral health. In her free time she enjoys reading, sightseeing, and most importantly, spending time with her family.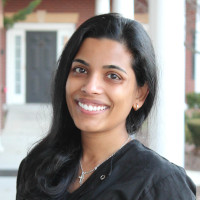 Diane, Executive Assistant Diane has a bachelor's degree from Iowa State University, a master's degree from Faith Baptist Theolgoical Seminary, and enjoys continued education at Harvard Medical School when given the opportunity. She and her husband moved to Maryland in 2017. Diane is a pastor's wife and the mother of three energetic boys. She joined the workforce after her children were in full-time school, working at Park Center Family Dentistry as an administrative assistant and is now an executive assistant for Dr. Tran. She enjoys writing (and has a few published books), music, art, serving in her local church, and she has a passion for caring for others.